Educational Opportunities
Educational Opportunities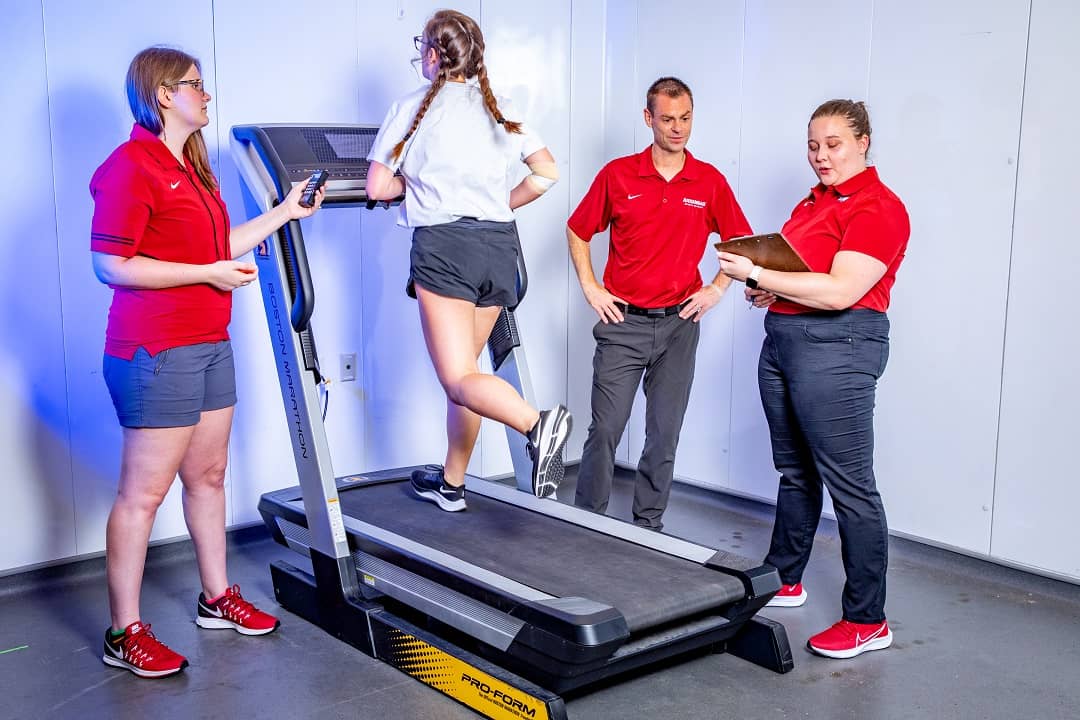 The University of Arkansas Master of Athletic Training Program offers a variety of educational opportunities that supplement classroom and clinical opportunities.
Research Opportunities
Through this experience, students gain a deeper understanding of the research process and become critical consumers of new evidence as it applies to clinical practice.
Each student in the MAT program participates in research opportunities working side-by-side with researchers conducting laboratory and field-based research studies. Students participate in research opportunities within the following research laboratories by earning hours completing a variety of research-based activities including data collection, clinical testing, data entry, database research, abstract and presentation preparation.
Simulation Opportunities
Simulation allows students to gain critical patient care experiences in a safe environment with time to receive individualized feedback through debriefs.
Students in the MAT Program complete simulation activities through the Centers for Simulation Education at the northwest campus of the University of Arkansas for Medical Sciences, specifically the Pat and Willard Walker Student Education Center in Fayetteville. These include engagements with standardized patients. The program is also developed to include simulation experiences in many of the courses within the curriculum
Walker Student Clinical Education Center — A simulated outpatient setting for teaching and assessment of clinical skills, including communication, physical examination, and procedural skills using standardized patients and procedural skills trainers.
Professional Development
Students participate in a variety of professional development activities including an active student organization. The Arkansas Athletic Training Student Association (Instagram @uark_aatsa) completes service activities, coordinates social events and brings in guest speakers from across the United States.
Students can participate in professional conferences by attending the annual meeting of the Southwest Athletic Trainers' Association (SWATA). These are vital opportunities to learn, network, and meet leaders in the athletic training profession.